Do you want to study Toy Design?
Created on: Oct 3, 2020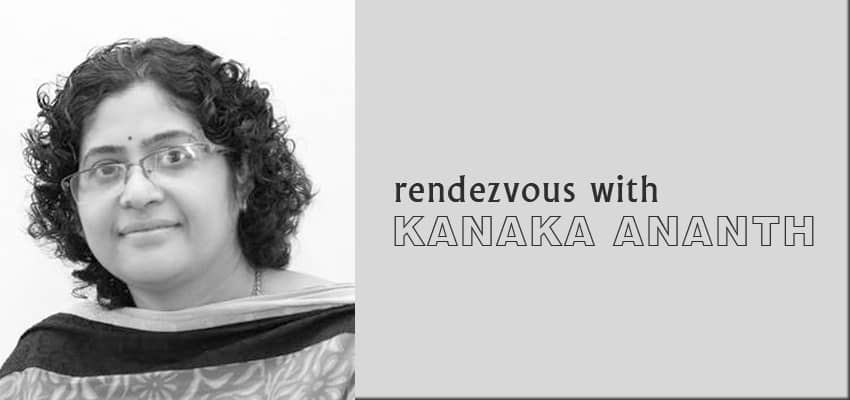 About Kanaka: Kanaka Ananth is the Director of Maniams Marketing Services Pvt Ltd. She is an architect and an industrial designer from National Institute of Design, Ahmedabad .She has been a design educator and has more than 15 years of work experience, spanning which she has mentored more than 500 design students. She has been the board of advisor of the CHILD magazine which is part of the transasia group, USA. She was a faculty for design at NID, Ahmedabad, DJ Academy of Design and has previously worked with companies such as Creative Educational Aids Pvt Ltd, Delhi, Funskool India Ltd, Chennai etc. She has numerous games to her credit that are available in the market such as Fast Track, Amazing me, Discover Ramayana, Discover Mahabharata, Buddies, First Words, Discover India etc. She has extensive experience working with corporate & engineering services companies. She has conducted multiple training programmes on creative design and design thinking at various organizations, schools, colleges etc
Q1. Kanaka, you did your Bachelor's in Architecture but pursued Toy & Game Design from NID for the Masters Programme. Why this transition?
Kanaka: I was a person who enjoyed her fantasy land. I remember, during my architecture course when I was given an assignment to design a kid's room, I really enjoyed the process of creating the furniture and other elements related to the space. I felt like I should explore more about design, since it is all about users and how they use the products. Thus got into Industrial design stream at NID, Ahmedabad and specialized in Toy & Game design. I graduated from the first toy design batch of NID.
More to Explore...
Q2. You have had an interesting journey where you've designed toys for various businesses & clients. Tell us about it.
Kanaka: Toy and Game design is vast segment. You can design toys, games, mechanics, products with sound and electronics, or even mobile & computer games etc. I was always enthralled by board games, because it deals with strategy, probability and it brings together a set of people to have fun. So I decided to work on board games during my Internship at Funskool and Creative Educational Aids. I continued to freelance with Creatives and have developed products to teach children spelling like Fast track. Developed games to help kids understand our Epics such as Ramayana and Mahabharata. Amazing me is a board game to bring interactions between kids on topics related to school, friends etc. Also developed low cost paper toys for Emerald group of companies etc.
Q3. You have been actively teaching at DJ Academy of Design, Coimbatore. Tell us more about it.
Kanaka: During my stint at NID as a young designer I got an opportunity to take courses for final year students. And the experience was really enriching. Since my parents were based in Coimbatore, I moved there and got an opportunity to join DJ Academy of Design,. I spent 13 years there and the journey of inspiring young minds was amazing. You feel like a potter, these children come to you like clay, and you mould them to become individuals who have their own identity and move on to becoming successful designers globally.
Q4. What is Maniams all about? And what are your future plans?
Kanaka: Maniams is a design studio setup by my brother and me that works on Products, Graphics, Furniture and Animation projects. In order to make it a unique studio we are trying to streamline it to become a one stop studio for designing anything related to Children's products in India, from children's book design, to furniture, kids games, toys, kids medical equipment's, children's furniture, learning aids for preschools/schools, packaging design for children's products etc. A studio that people will come to, when they think of developing anything for children.
Product Design work in progress at Maniams
Also Maniams wants to nurture the young children of India, who would be future citizens of the country. And to be a small part of this journey we are launching our own toys and games for the Indian children shortly. So, it will also showcase our capability as a studio for our prospective clients in this segment. You can visit us at www.maniams.com to see more of our work and also we have just launched our Instagram page you can follow us on instagram.com/studiomaniams
Q5. What message would you like to give to aspirants who wish to pursue Toy Design?
Kanaka: Toy design is an amazing field, it's the only discipline that deals with Graphics, Product ,Mechanics, Character development, Accessories, Textile and Computer Graphics. It combines most of disciplines related to design. The toughest part is how to engage a person who is idle. Like in movies they say it's very tough to enact a comedy scene, a joker in a circus is the most crucial factor for the success of the show, in a group of individuals we always like the person who makes us smile. Similarly toy designers need to make you laugh, make you become child-like and relieve your stress for the few minutes you play a game. And that's what is amazing about designing such products. Its tough because it deals with a lot of psychology, imagination, mechanics, logical reasoning, manufacturing etc. And when you deal with children they don't have any masks on, if they don't like the product you've designed, they would just throw it away saying its boring. But in the end, when you design a product that brings a smile on the kids or adults face all your efforts are fulfilled.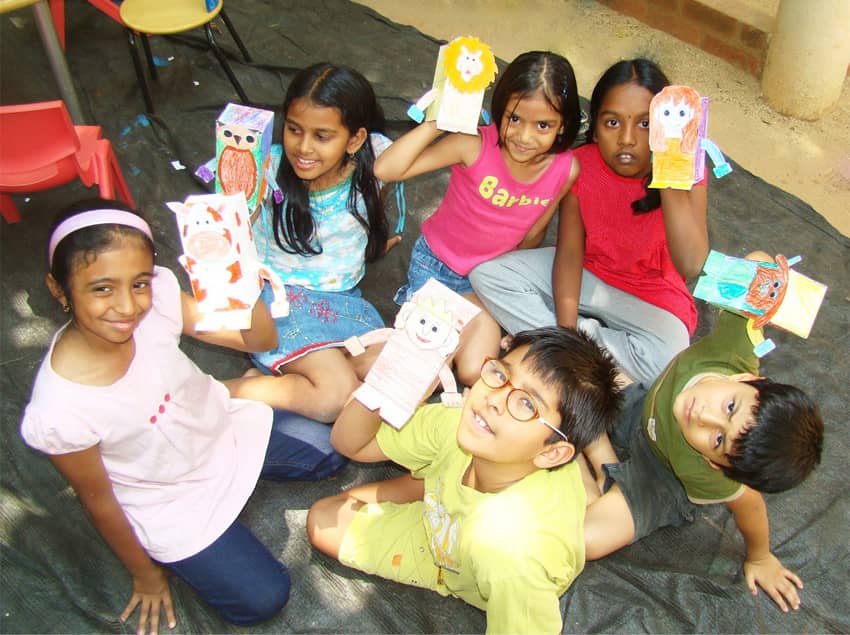 Interaction with children for product development
When we remember our childhood, we all have memories of the toys we played with. They move on to define you as an individual, since these toys help you learn, these products are your partner in your learning process, they are your friend during role play, a teddy or a doll that you cry to or tell your problems, doctors set or cars that aspire you to become a doctor or an automobile engineer. And as a passionate toy designer I feel proud that I have been a part of that journey, and I feel fulfilled.
About Maniams: Maniams is a design firm established with the goal of creating unforgettable user experiences for our clients. Maniams has been established by a group of professionals with cross functional expertise in design, business strategy and project execution. We work with customers to unlock their imaginations and bring their Ideas to life. In a digital world user experiences can make or break an organization. We help our clients create products that provide meaningful and relevant experiences to users. This involves the design of the entire process of acquiring and integrating the product, including aspects of branding, design, usability and function. We offer a broad range of services that are designed to help our clients to grow their business. Our service model is customized projects for crafting specific experiences that our clients want. Our services involves leveraging a cross functional team and world class project managers to deliver an end product that meets our customers requirements. We approach every project as a challenge and work towards creating outcomes that make both us and our clients proud.
Back
---
Related Posts
---
Comments ( 0 )
Post comment
Login to create a comment