Meet the Young Architect who has just started off
Created: Nov 7, 2020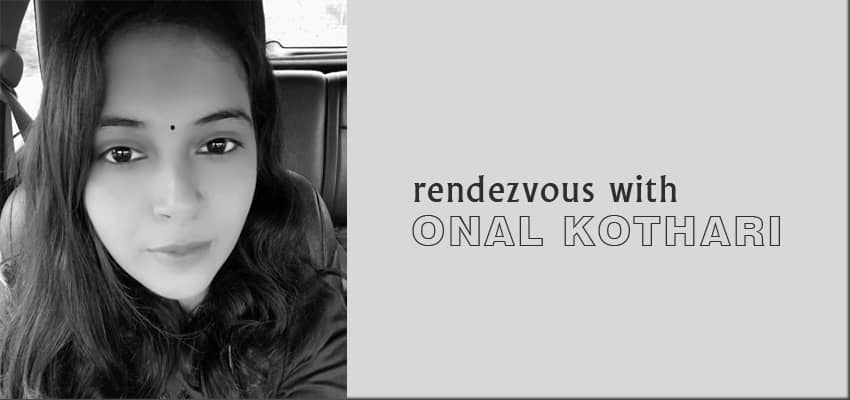 About Onal: Onal Kothari is an architect, blogger and urban sketcher. She heads the Architectural and Interior Design firm, AOV STUDIOS at Indore.
Excerpts from the interview:
Q1. Onal, you are a qualified architect. Tell us why you chose this particular field.
Onal: Originally I chose it because it's a very creative profession, plus the fact that you can make something in concrete that you have imagined in your mind. As time progressed, I began to be intrigued by how architecture can change or balance any person's lifestyle and work ability. Any space an architect designs can change the way people live, act or feel.
Q2. Tell us about your internship period. What did you specifically learn from it?
Onal: During my undergraduate degree, I was fortunate enough to be trained under Laurie Baker's Habitat Centre. The centre works with Laurie Baker Design philosophy of low-cost building design with maximum efficiency and just the right amount of aesthetics. I got to upskill myself on earthy elements . Like how important it is to develop designs as per regional conditions, how to play with exposed brickwork and terracotta and so on.
There were few more architectural studios, I joined as my summer or semester internships. And every place added a huge range of skills to my personality, from technical drawing and construction skills, to conceptual and creative skills.
Q3. Tell us about the Urban Sketching Programme initiative.
Onal: So…. Urban Sketchers is a growing group of people with heart of artist: they meet to discuss, learn and sketch the city. All these people are employed in their respective professions, sometimes kids and elderly join as well and meet to sketch the place of their interest. Pre-Covid times we used to meet every alternate Sunday, but as the pandemic influenced the world, it has affected our sketching sessions too. Hope to rejoin soon.
Q4. What is happening on the work front, tell us about the projects, consultations etc.
Onal: I have great interest in developing Residential and Commercial Architecture & doing the Interiors. At present, we are working on residences at MP, retail interiors PAN India and landscape designs globally. Modern Dental Studio, Prakash Namkeen, Chatar Patar, Bhatia Foundation of Ahmedabad are some of the client base I am addressing for my design consultancies.
Q5. What message do you have for the aspiring architects in India?
Onal: Architecture changes people's way of living and working. It is more than built structures as people assume. If you want to be part of the next generation of Architects, "Explore and Observe". Just don't look at buildings, study them... Go and see as many places as you can (if not physically, go online) and develop your own values and opinions.
Back
---
Related Posts
---
Comments ( 0 )
Post comment
Login to create a comment