Shore Temple: How Important for Nata Exams?
Some probable questions for Nata General Aptitude Test on Shore Temple Mahabalipuram.
Topic: Architectural Awareness
Ques 1. Where is Shore Temple located?
Ans. The Shore Temple is located at Mahabalipuram.
Ques 2. Who built Mahabalipuram Temple?
Ans 2. Mahabalipuram Temple was built by Pallava King Narasimhavarman II Rajasimha.
Ques 3. Identify the following structure?
Ans. The Shore Temple, Mahabalipuram
Ques 4. What is the Shore Temple made of?
Ans 4. Granite
The Shore Temple
The Shore Temple is situated 50 km from south of Chennai, in the city of Mahabalipuram. The temple is the first structural temple built by the Pallava rulers, before that we can see fine examples of rock-cut architecture only. Mahabalipuram was originally known as Mammalapuram, a port city on the shores of Bay of Bengal.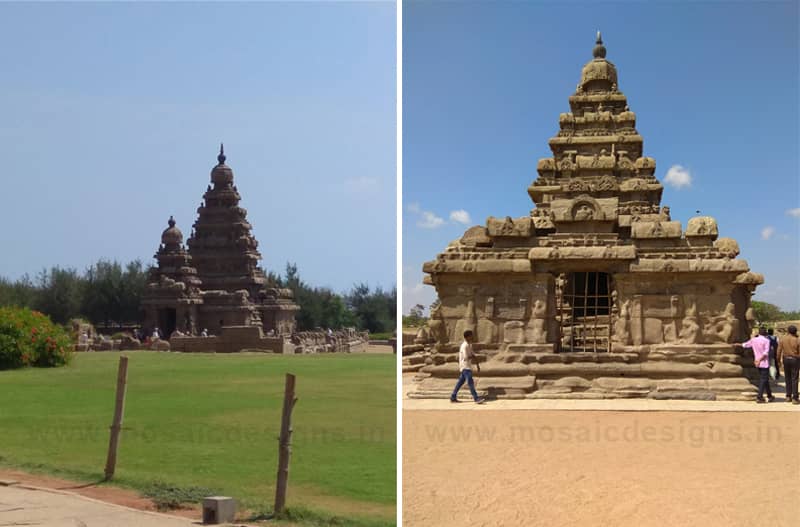 History of Shore Temple
The Shore Temple was built in the 7th century AD during the reign of Narasimhavarman II Rajasimha and is an excellent example of Pallava art and Dravidian temple architecture. But it is not a living temple, built by the Pallavas as a work of art than to worship. The Pallavas are known as great patrons of arts and wanted to leave their mark by creating a unique style in temple architecture. The temple was designed in such a manner that the first rays of the rising sun fell on the lingam. It also served the purpose of illuminating the sea waters at night.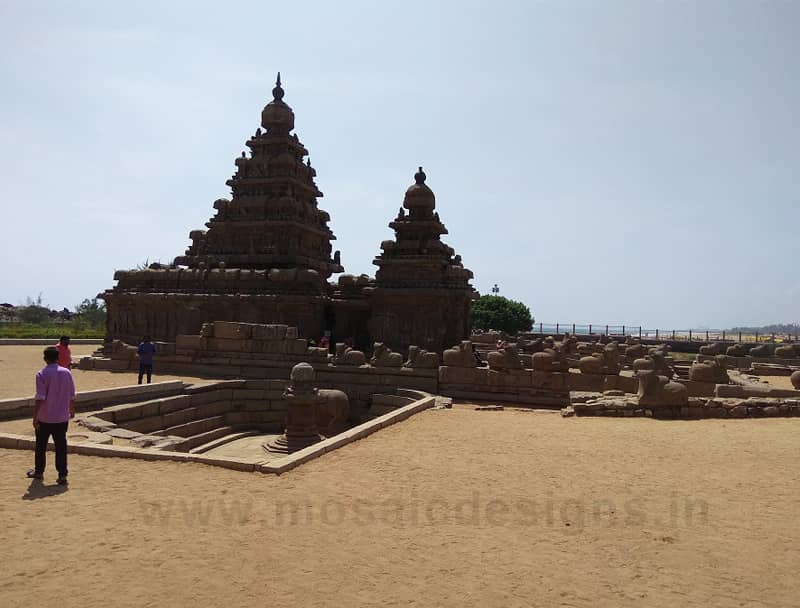 The temple was designed in such a way that the waters from the sea could be let in and converted the shrine into water shrine. This was made possible with the help of interconnected cisterns all around the temple. But now a wall has been built to protect the temple from erosion, the threat being from the moist salt-laden winds and sea water. The temple has been declared UNESCO World Heritage Site.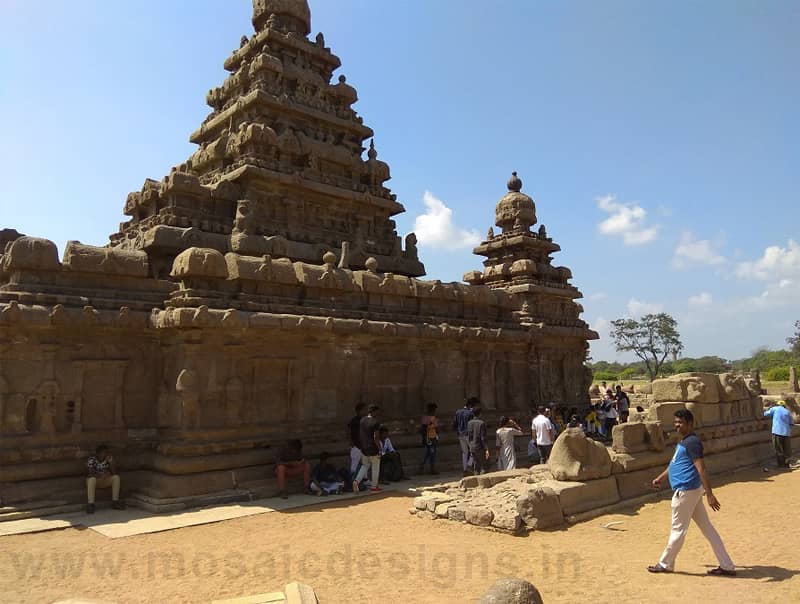 Shore Temple Architecture
The temple stands on a rocky outcrop and has three separate shrines: two dedicated to Lord Shiva facing East and West directions. In between these two shrines is the shrine of Lord Vishnu, who is depicted reclining on the serpant Sesha. What strikes the eye from a distance are the tall pyramidal shikharas with octagonal domes and the low prakara wall with a series of Nandi bulls on it.
The Shore Temple has been the most popular temple in Mahabalipuram and continues to be an excellent example of Pallava Temple Architecture.

Back
---
Related Posts
---
Comments ( 1 )
Post comment
Login to create a comment
is shore temple part of dravidian architecture

By - Neha