What is Mosaic? : An Introduction
Mosaic Institute Of Design is a private Institute in Ahmedabad that owes its establishment in 2007 to Anu & Vivek Handa. Mosaic Institute of Design is India's leading & one of its kind offering entrance exam coaching for architecture & design institutes / colleges - NID, NIFT, CEPT, SRISHTI, MIT etc. and national level competitive exams - NATA & JEE Mains Paper 2
How it all began?
Once upon a time, there was a girl named Anu. Being a qualified Interior Designer herself, she was passionate about Design Education. She dabbled into teaching and her interactive & novel methods were well received by the student community. This gave her the confidence to explore further into Design Education.
Our Story started in 2007
So, in 2007, she co-founded "Mosaic Institute of Design," along with her husband.
Why the name MOSAIC?
Mosaic is an Ancient Roman Art Form where small pieces of glass or ceramic are used in the form of a pattern over a wall or floor surface.
At Mosaic, she started by providing classroom coaching for Design & Architecture entrance exams. She started with a small classroom with a capacity of 10 students, but in no time bigger classrooms were needed with students pouring in not only from Gujarat, but all across India, some also from foreign countries. Most of the students came from references & word of mouth.
Online Presence
In 2009, launched website mosaicdesigns.in & started selling self-study books. The study material was compiled & prepared in house at Mosaic by experienced & trained faculties.
End of One Chapter & the Start of Another
Around 2017, she decided to stop the classroom coaching & concentrate fully on the website mosaicdesigns.in.
Apart from books, she introduced eBooks, Videos & Online Tests on the website & got a very good response.
The website, which was initially just a 12 page HTML website is now more than 800 pages strong, with more than 1,000 keywords appearing on Page 1 of Google Search results, receiving organic monthly traffic between 10,000-15,000.
Why Mosaic Juniors?

Introduced Mosaic Juniors in 2020, for kids 8-14 years old, striving to make a career in Design or Architecture. Mosaic believes that every student is creative in his or her own way & the real challenge lies in nurturing & grooming the creative genius within. This can only be done by establishing an educational system with a complete dedication to offer the young creative brains a thorough training.
Are we Successful?
Anu Says "I get my due, when out of nowhere a random stranger calls & tells "Hey, you know your site is brilliant, it is a mini encyclopedia on Design. You are doing good work"
"Or when a student mails about how much the study material has helped him, & how he has been able to score a good rank & earn a scholarship. Such interaction from students make my day." One such example is given below. Read more Student Testimonials for Mosaic.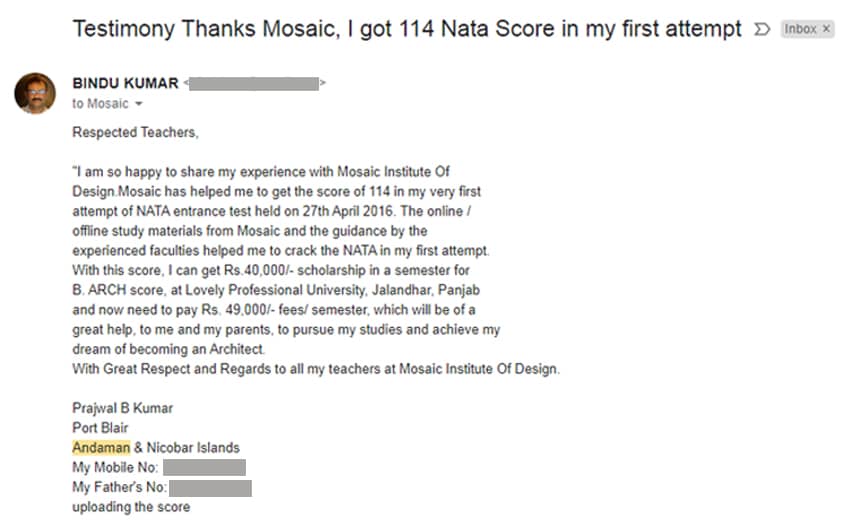 Mailed By Student Prajwal B Kumar on May 2, 2016, explaining how Mosaic's Nata Study Material proved to be helpful to him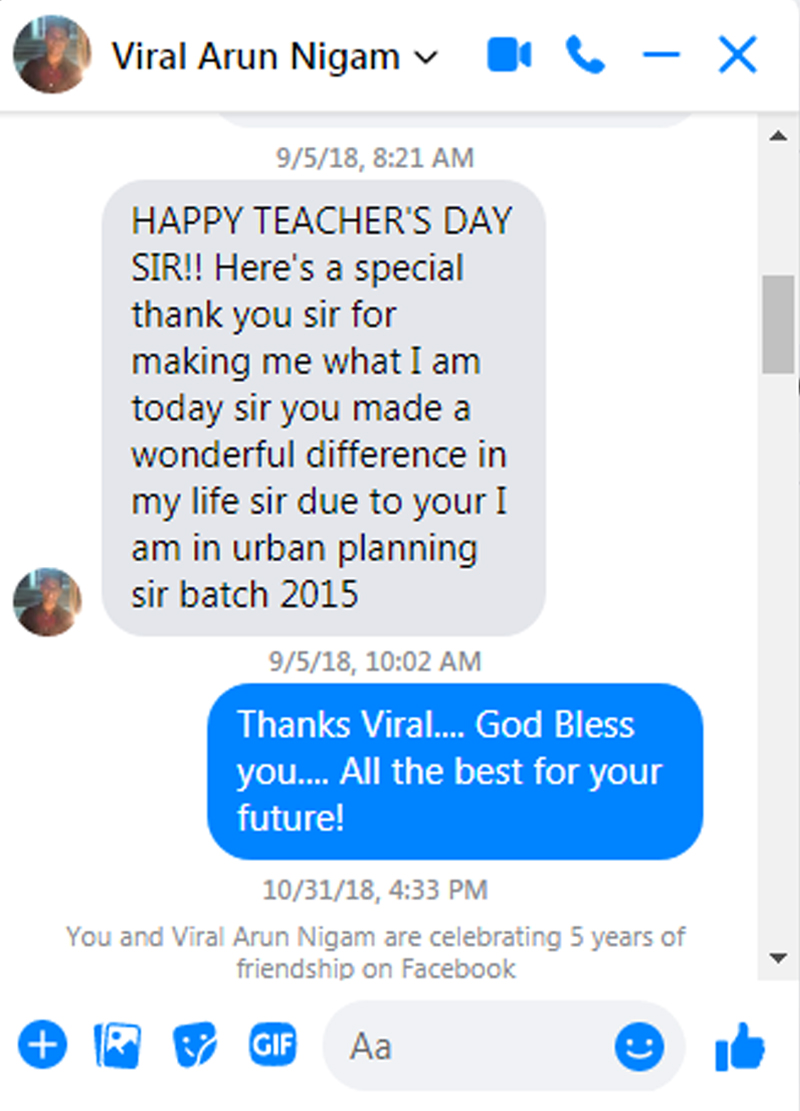 Received by Mosaic's co-founder Vivek Handa on FB Messenger on 5th September 2018 on Teachers Day
See what our student Vishesh has to say about Mosaic Study Material, which helped him to crack CEPT Urban Design Exam.
A Message from the Founders of Mosaic
We join the faculty & staff of Mosaic Institute Of Design to welcome you to be part of our institute. We consider it our pride to serve the students of MOSAIC, the art / architecture / design industry and the Indian Society which has a rich & diverse history in art, culture & architecture.

With all good wishes
Anu & Vivek Handa
Media
PP Savani University, School of Architecture conducted webinar on "How to crack Nata-Free tips from Industry Experts," - Speaker Ms. Anu Handa from Mosaic Institute of Design. Watch full Webinar.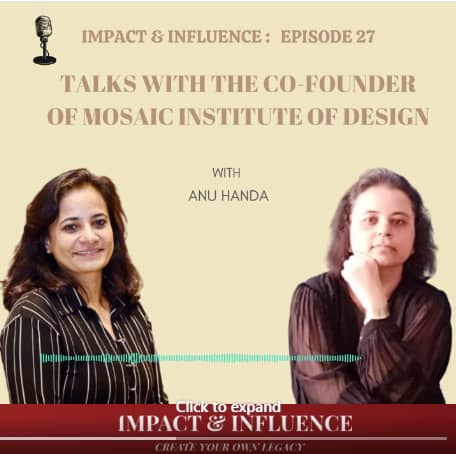 Mosaic's co-founder Anu Handa interviewed by Chetana B for her Podcast "Impact & Influence." Listen to the Entrepreneurs Interview Series Podcast at https://bit.ly/39CB1NT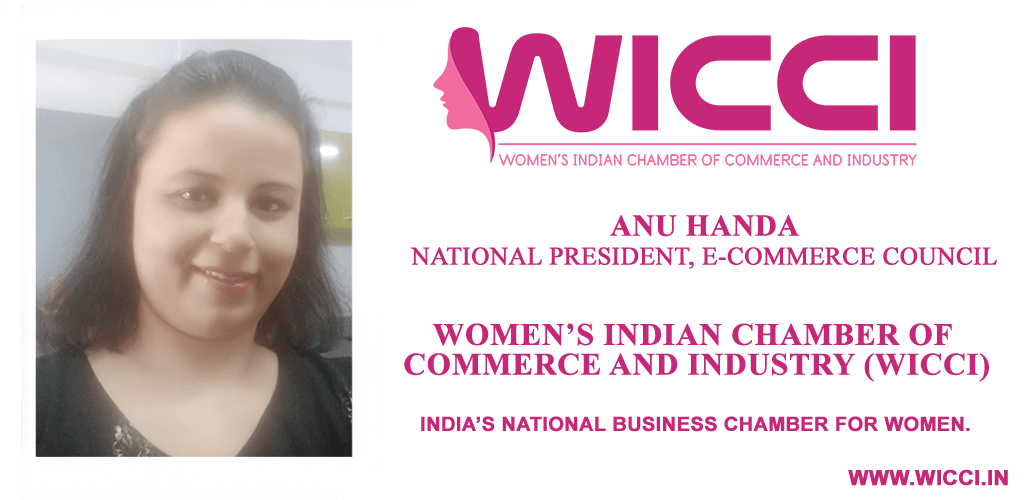 Ms Anu Handa is also appointed as National President, WICCI E-Commerce Council.