Interview with Architect Lily Roy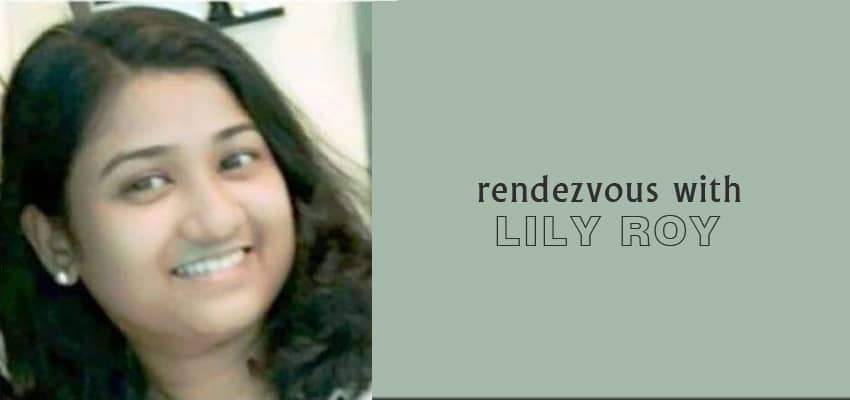 ABOUT LILY: Lily Roy is a practising Architect from Odisha, with twelve years experience in Design Consultancy. She graduated from Piloo Modi College of Architecture, Cuttack and then did a major in Urban Design from Jadavpur University, Kolkata. She got the opportunity to work for reputed architectural firms in New Delhi and Pune. She has also been associated with reputed Government & Private Colleges in Delhi and Pune as Guest Faculty for Architectural Design and Urban Design Studio.
In 2010, she lead the preparation for Master-Planning of National Institute of Technology's Second Campus at Raipur, while working with SEMAC, New Delhi. The project bagged a first place in the design bid at national level.
In 2012, she established a small design unit-LRWorks for charitable projects. Her design studio caters to designing of Residential and Institutional Projects.
On personal side, her pastimes are reading, abstract art and volunteering.
Excerpts from the interview:
Q1. Lily, you are an Architect. Tell us how Architecture as a field of study is different from other disciplines.
LILY: Studying Architecture makes you jack of, almost, all trades. Haha! Architecture, as a subject, is an amalgamation of art, science, history, engineering, management and creativity. Basically, it is all about understanding the ground rules of engineering, fundamentals of mathematics, combined with creativeness, and being appreciative of contemporary technologies, social, psychological and environmental issues.
It is the most challenging subject with long working hours and huge workloads. Though exhaustive and demanding, the creative side makes it fun and exciting, unlike any other branches of professional studies. Everything has its own perk's. As an Architecture graduate, you get a change to diverse range of career options-conservation, journalism, photography, Film-set designing, IT and gaming industry, etc. to name a few.
Q2. Why did you pursue a career in Architecture?
LILY: I pursued the course out of zeal. Since a young age, it was enthralling for me to witness building designs and construction. This is one subject, where we get a chance to display the imaginative and creative brainpower.
Q3. 'Each day on the site is filled with great learning opportunities.' What are your views on the above statement?
LILY: Site visits are a vital part of learning. It gives us the experience to carry out theory put into practise. We get the insight and exposure to real construction practises, technology and supervision.
Q4. Along with your practice you are also passionate about teaching Architecture. Tell us more about it.
LILY: I am always happy to disclose that through teaching, I strengthen my knowledge database. It has been my continuous source of informal learning and cross-thinking.
Teaching is a two-way learning process. I believe encouragement, motivation and interaction are three important aspect of teaching. I focus on encouraging the young minds to understand the design techniques and possible methods for implementing their ideas. Many a times, students surprised me with their adventurous out of the box thinking. In my critiques I try to maintain a balance of encouragement and constructive criticism, for design works.
Q5. Do you have a message for young Architecture Aspirants?
LILY: Architecture is not a mere word; it's a feeling for designing well-being. It is always joyful to see your imagination turn into reality. Believe in your ability, creativity and intellectual mindset.
Back
---
Related Posts
---
Comments ( 0 )
Post comment
Login to create a comment