How can Architecture & Sustainability go hand in hand?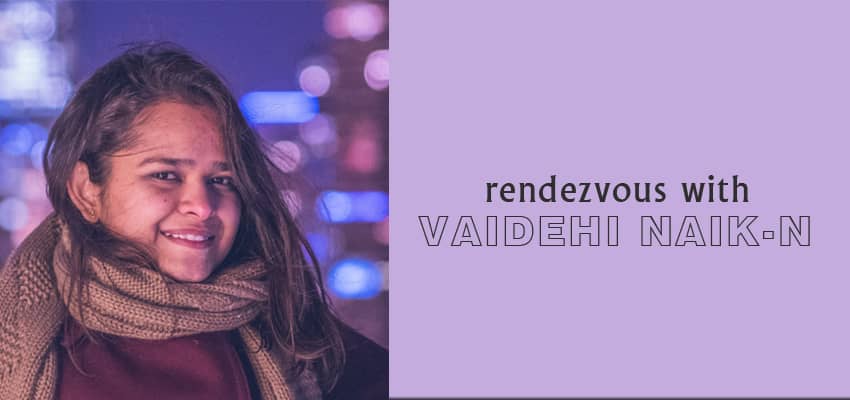 ABOUT VAIDEHI: The heart and the mind behind Shrooms Designs, Vaidehi is an eco-enthusiast at heart, passionate to enrich human interactions through the power of nature and architecture. With a Master's Degree in Architecture (2017) from the Illinois Institute of Technology, Chicago, and a Bachelor's Degree in Architecture (2014) from The M.S. University, Vadodara, she has earned rich experience in architecture across diverse geographies and genres in Mumbai, Vadodara, and Chicago. She strongly believes in adopting a sustainable design approach towards architecture and urban design, an approach that is yet to find a firm footing among the fraternity. This desire to make sustainability a mainstream design practice kindled her strong entrepreneurial gene to launch and lead Shrooms Designs.
When not busy guiding clients through the depths of the design process, she pivots her creative energy in other pursuits she's passionate about - wildlife photography, marine conservation advocacy, and the fine art of brewing the perfect cup of joy.
Excerpts from the interview:
Q1. Tell us about your Architectural journey.
Vaidehi: My architectural journey started with an undergraduate study in architecture at the M. S. University of Baroda. It got me acquainted with sustainable architecture practices. After a short stint at a local architecture firm in Vadodara, Gujarat, I completed a master's degree in architecture from Illinois Institute of Technology, Chicago. Here is where I was introduced to the works of architects from around the world. My research project at Illinois Tech, titled Resilient Cities of the Future, allowed me to dive deep into sustainable architecture and urban design practices. That is when I realized that sustainable practices are a way to a viable future. I took two more years of experience working in the field with a Chicago based boutique architecture firm, out of which one year consisted of working remotely from India. Finally, in May 2020 I took a plunge and launched my architectural design firm Shroom Designs.
Q2. Why did you choose Architecture? What attracted you towards the discipline?
Vaidehi: I was acquainted with the field when I started building tiny houses with the Young Architect block game. I was always intrigued by the impact that architecture held in our everyday life. Yet it was something that we seldom paid attention towards. This curiousness led me to take up architecture as my undergraduate study. It was the ability to build something that is aesthetically pleasing, locally suitable, and very personal - all at the same time – that attracted me towards architecture. So, the idea that architects can positively affect the lives of people for a better living experience still intrigues me.
Q3. You have a venture close to your heart on Sustainable Architecture. Tell us more about it.
Vaidehi: Yes absolutely, it is something which I always wanted to do. I started Shroom Designs with the intent of making sustainable architecture a mainstream practice. It is an early age start-up concentrating on sustainable architecture, interiors, and urban retrofitting practices. I believe sustainable architecture is the future to revive the lost ecosystem balance and connect with our environment.
Q4. Do you think that the Indian ancient practices were sustainable and healthy? Why they are no longer in practice? And what can be done to revive them?
Vaidehi: Ancient Indian architecture practices were based on local climate challenges and materials. They were custom-designed to suit the needs of the inhabitants as well as the locality that they were built in. The use of locally available materials also made them sustainable and durable. But due to rapid urbanization and the ease of globally reputed material availability, we gradually shifted to an unsustainable way of building. To revive the practices that worked before, we should look back in history to study the best practices in architecture. At the same time, switch to locally available materials and study local climate patterns to make informed design decisions.
Q5. Do you have a message for young Architecture aspirants?
Vaidehi: I only have one message for the young aspiring architects – listen to your heart and always aim to build a future that is better than today! You will have the power to change the lives of people who you will design for. Use it wisely.
Back
---
Related Posts
---
Comments ( 0 )
Post comment
Login to create a comment