FREE NATA COACHING : SERIES 11
Hello Students,
FREE NATA COACHING : SERIES 11
With this "Did you know" series, we bring to you Mausoleum of Mohammed Adil Shah: Gol Gumbaz of Bijapur.
Grab your Architectural Awareness CD containing more than 2000 pics of historical and contemporary building and building material.
More to Explore...
Did you know?
Gol Gumbaz in Bijapur is known for its excellent acoustic properties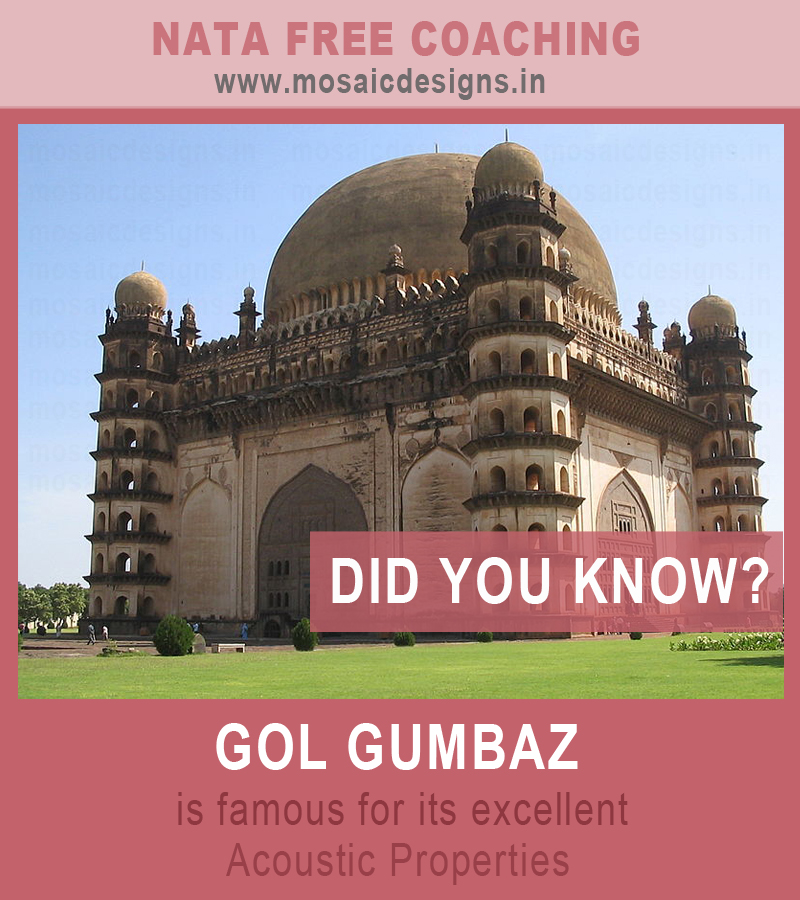 Gol Gumbaz is the mausoleum of Mohammed Adil Shah, who was the Sultan of Bijapur in Karnataka. The structure in dark grey basalt, was completed in 1656. It was built in Deccan style by architect Yaqut of Dabul. It has the largest dome in India and second largest in the world, with a diameter of 124 feet. Gol Gumbaz is famous for its marvelous acoustic properties. Worth mentioning is the "Whispering gallery," where even the softest sound can be heard on the other side of the mausoleum.
Back
---
Related Posts
---