What if I do not get into NID?
Nobody talks about it !!
It's a hush-hush topic.
Except for 2-3 questions on Quora, I did not find anything on the web.
This is, when thousands of students face this situation every year.
My dear friend, if you are preparing for NID, I know you need to stay in a positive frame of mind.
Apologies for touching a negative topic, no intentions to demotivate you.
But, this is the reality……
NID Results 2022 will be declared in Mar (For Dat Prelims)......
And, for every student who makes to NID, thousands face rejection.
My sincere good wishes with you, but just one question……
Do you have a plan B ready?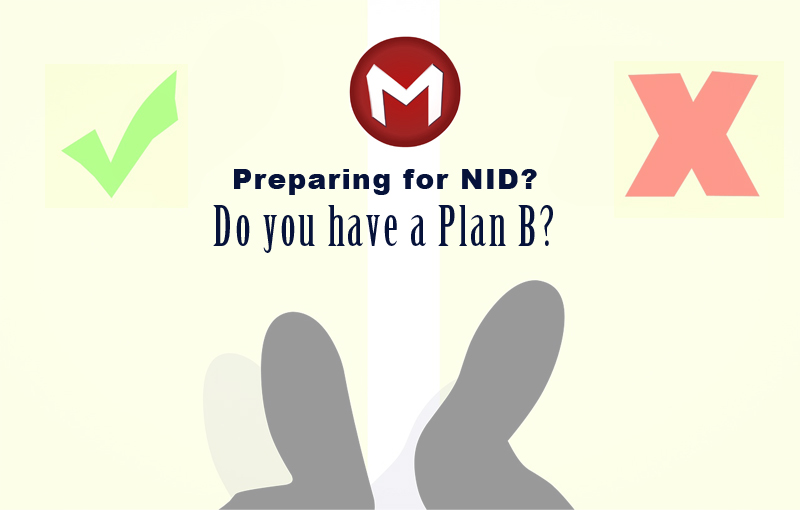 Every year thousands of students compete for NID B.Des & M.Des seats.
Apart from a few hundred, the rest face rejection.
Those who make it to the esteemed college, get all the limelight.
But what happens to the rest.
Are they not good enough to be a designer?
I felt the above pointers needed a voice.
So, thought of writing a detailed blogpost on the topic.
No Marketing, No Branding…….
Clear, honest advice from your Mentor……
Straight from the heart…….
A. What is my Plan B? What are my options?
If you were unable to crack NID, and thinking of trying again next year, don't miss this article on the same topic
Coming back to the dreaded question…..
"What if I don't make it to NID?"
Luckily you don't need to worry about it.
We all know of successful designers who have not attended any design school, maybe just started from a garage and have made it big in the design world……only due to their talent, hard work and determination.
Two big names…….Bill Gates and Steve Jobs were high school dropouts.
We all know how successful they were in their careers.
No, no…..don't get me wrong.
I am in no way undermining the importance of formal education, that too from one of the best institutes of the world.
But, just wish to stress on the fact that, "To be a successful designer, you need to understand design, and the talent that lies within you is what matters ultimately.
A good design college, experienced faculties and a structured course, go a long way in shaping your career.
But, one thing should be clear……….
No NID is not equal to No Design Career
There are a lot many reputed Design Institute's in India other than NID, which can be good options.
You may wish to read "How to decide which design stream to choose?"
Here is a list of top 10 Design Institutes in India. Click for Top 60 Design Colleges in India
1. NID - National Institute of Design
2. NIFT - National Institute of Fashion Technology
3. MIT - Maeer's Institute of Technology
4. SRISHTI School of Art, Design & Technology, Banglore
5. IIT - Indian Institute of Technology (Department of Design) Guwahati
6. IIT - Indian Institute of Technology (Industrial Design Centre) Mumbai
7. DJ Academy of Design, Coimbatore
8. Pearl Academy of Fashion
9. SOFT - School of Fashion Technology
10. Symbiosis Institute of Design
Why I did not crack NID? This might be the real reason……….
Don't worry. If you don't make it to NID.
The sky is the limit for the talented.
Still have doubts?
Ask in the comments below.
Or shoot a question in the Forum
Good Luck!!

About the Author: Meet Anu Handa – Interior Designer turned Edupreneur, Blogger and co-founder at Mosaic Institute of Design. Anu has spent 15+ years training Design & B.Arch Aspirants for entrance exams.
Her online platform www.mosaicdesigns.in, helps the next generation of Design & B.Arch Aspirants get the right career advice, choose the most apt design streams, help them prepare for the entrance exams and choose the best college.
She has been the lead blogpost writer at www.mosaicdesigns.in since 2009. Her educational background in Interior Design, Urban Planning and the English Language has given her a broad base to cover a range of topics in her articles.
Passionate about Design Education, she likes to write about Design, Architecture and related fields on online platforms. Aims at challenging the conventional & age old teaching methodology.
Read more on Anu Handa
Back
---
Related Posts
---
Comments ( 0 )
Post comment
Login to create a comment