FREE NATA COACHING: SERIES 6
Updated: July 23, 2020
Hello Friends,
We are back with the Free Nata Coaching: Series 6
These drawings have been picked up by our teachers to show some of the very common mistakes made by students. The mistakes are identified and highlighted by our faculties. This small effort is to help the student community preparing for the field of Architecture.
Hope this Helps !!! Just to remind you....If you have any questions / doubts on Nata Exam, ask freely on our FORUM page.
More to Explore...
Ques. A caterpillar is sitting in the basket of a vegetable vendor. The vendor is sitting on a pavement waiting for daily buyers with the basket placed on the floor. Draw the view of the caterpillar in the space provided and render in pencil.
Comments: Ignoring a few mistakes in proportions, the view is correct and rendering excellent.
Comments: The student is not able to visualize the correct view of the catterpillar. Also major problems in proportions and background.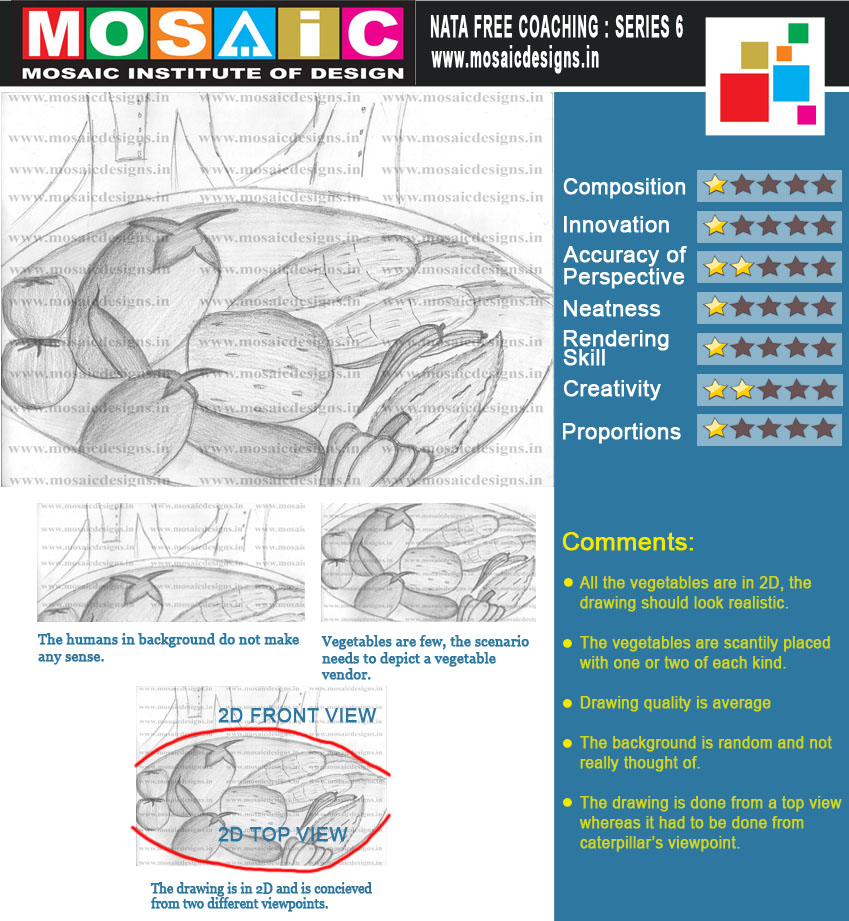 Back
---
Related Posts
---
Comments ( 0 )
Post comment
Login to create a comment