FREE NATA COACHING : SERIES 2
This is part 2 of the 12 part series of Free Nata Coaching initiative.
Through this series, we at Mosaic try to help students through Architectural facts, solved papers, providing feedback on common mistakes done by students while attempting Mock Exams.
So, here is another set of Nata Drawing Questions for your reference.
Attempting these papers will help you improve your score and get a good score in NATA.
Scroll down for the Solved Nata Drawing Questions.
TEST PAPER – 2
Q1. Imagine that your size is 6 cm & you are standing on kitchen platform. You can see your mother making chapattis, the sabzi cooking on the gas stove & other utensils & pots. Draw the view. Render in pencil only.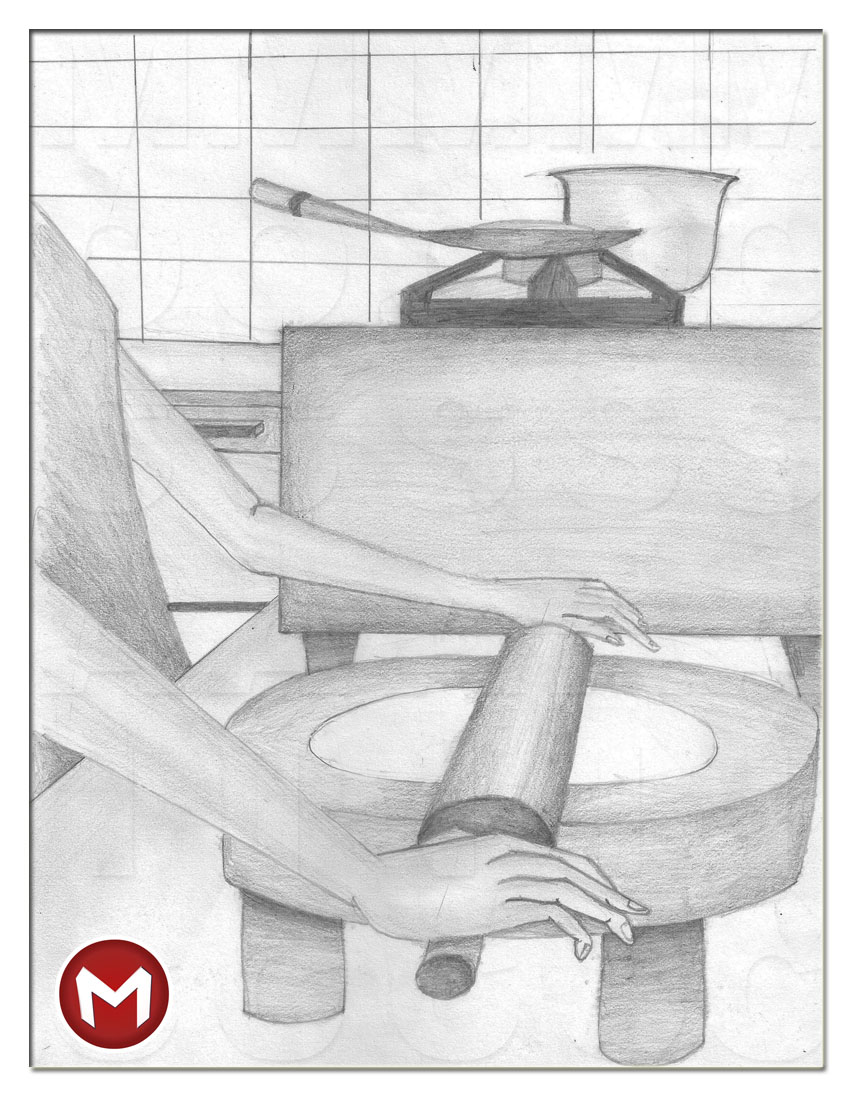 COMMENTS: The view is correct because when you are 6cm in height, you will only be able to see a limited view. The top of the gas and the utensils placed on the gas will not be visible.
Q2. Design a mural for a drama theatre. Render with colours.
Q3. Make a 3-D Composition by placing a compass box on top of two vertical books on a table. Also show the effect of light and shadow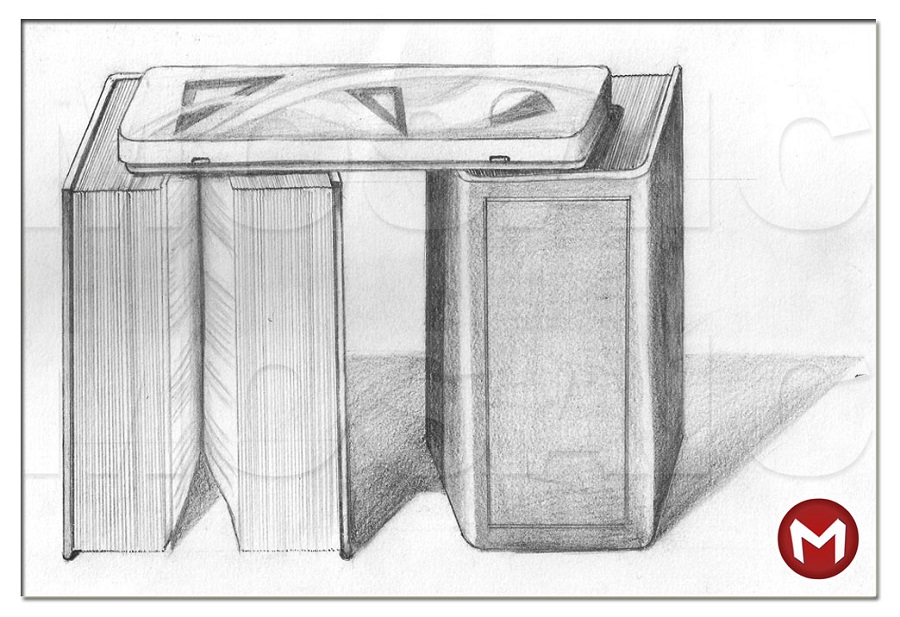 About the Author: Anu Handa is an Interior Designer, DIY Artist, Co-Founder and Educator at Mosaic Institute of Design. She has been the lead blogpost writer at www.mosaicdesigns.in since 2009. Her educational background in Interior Design, Urban Planning and the English Language has given her a broad base to cover a range of topics in her articles. Anu has spent 15+ years training Design & B.Arch Aspirants for entrance exams.
Passionate about Design Education, she's briefly worked with Annamalai University as a paper setter for Design Exams. Likes to write about Design, Architecture and related fields, on online platforms like Quora. Aims at challenging the conventional & age old teaching methodology.
Back
---
Related Posts
---
Comments ( 0 )
Post comment
Login to create a comment