FREE NATA COACHING : SERIES 8
The student community has given thumbs up to our Free Nata Coaching Series. The series has been highly applauded and appreciated by Nata Aspirants.
We are working on the new series, trying to publish the works as soon as possible, so that students can benefit for Nata preparation.
Presenting Free Nata Coaching: Series 8
More to Explore...
Q1. Imagine that your size is 6 cm & you are standing on kitchen platform. You can see your mother making chapattis, the sabzi cooking on the gas stove & other utensils & pots. Draw the view. Render in pencil only.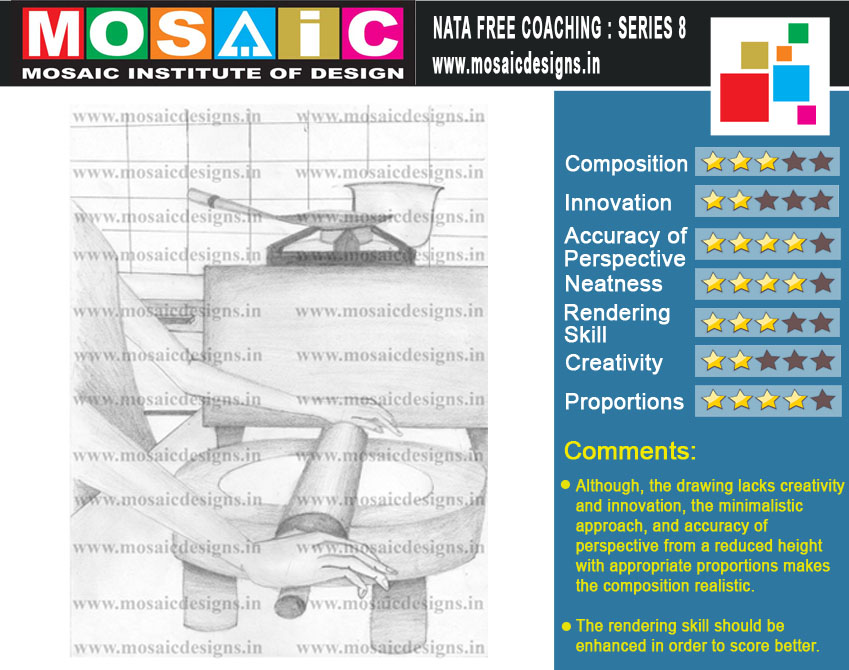 Comments: Inspite of very little elements, the view is correct.
Comments: View is correct but some fundamental drawing mistakes takes the charm away from this perspective.
Comments: The drawing has a lot of flaws. The student needs to work on basics of drawing and perspective making.
Back
---
Related Posts
---