Have you Solved this Question Paper of Nata Exam?
Hello Friends,
We receive a large number of questions from Nata Aspirants seeking help in preparation. If you also have any queries or doubts relating to Nata, ask our experts in the Forum Section. For the benefit of student community at large, we have started this free coaching series. It will contain free to download nata sample papers with answers, preparation tips & hints to crack Nata.
Sharing with you, some Nata previous year question papers
More to Explore...
TEST PAPER – 1
Q1. Imagine you are an infant in a cradle and your mother is giving you a toy. Draw the view. Render in pencil only.
Special Note: You have to draw this view from the perspective of the infant. Partial ceiling & walls will be visible. Things closer to the infant will appear bigger ie. The pair of keys, doll and mother's hand.
Q2. Using 5 glasses and two bowls, create an interesting three dimensional and stable structure in the space given below. Also show the effect of light and shadow.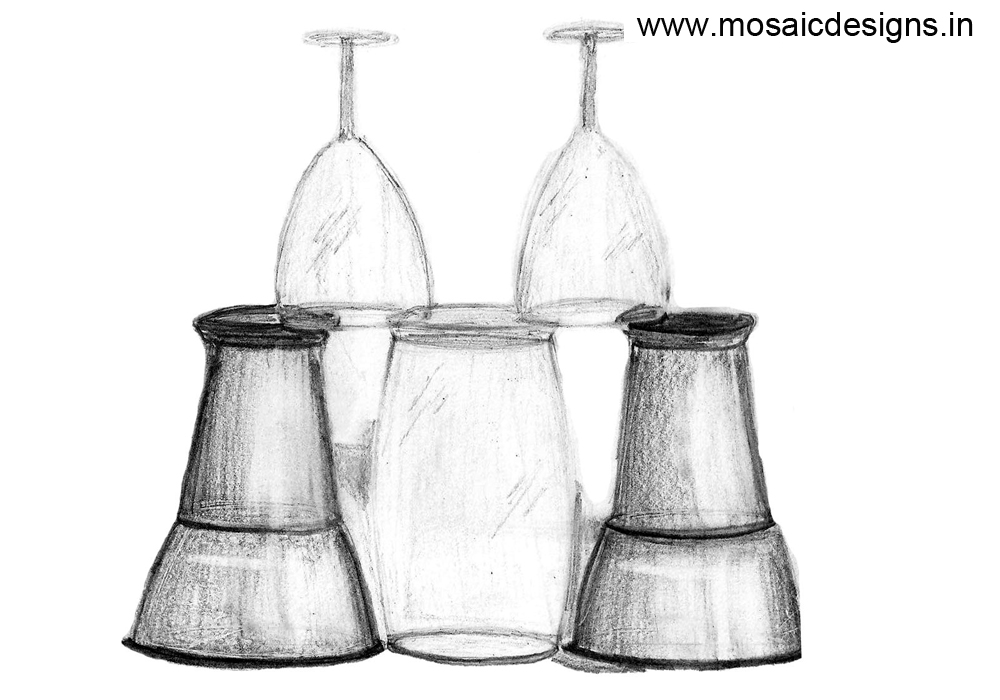 Questions involving structure should always require special attention. Here, stability is more important than the aesthetic appearance. As a rule, heavy objects stay at the bottom and lighter ones go up
Q3. Make an interesting 2-D fruit basket and fill in with an interesting colour scheme.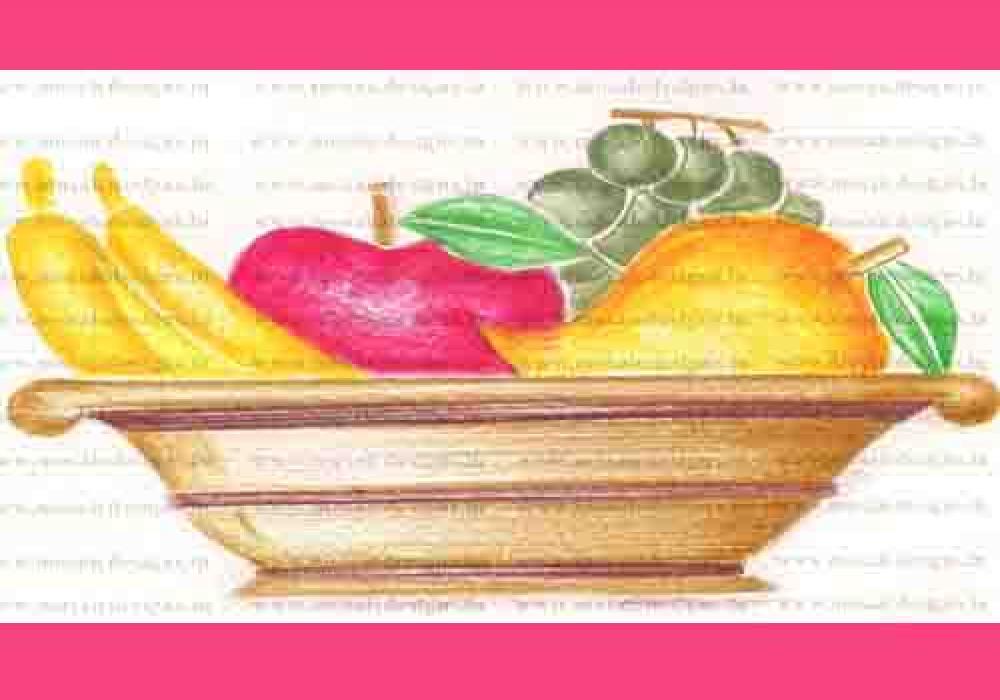 Comments: This fruit basket looks interesting with the choice of correct colours scheme. Also care should be taken as to choose dry medium in exams. They score high on saving time and are less messy than water or postal colours
About the Author: Anu Handa is an Interior Designer, DIY Artist, Co-Founder and Educator at Mosaic Institute of Design. She has been the lead blogpost writer at www.mosaicdesigns.in since 2009. Her educational background in Interior Design, Urban Planning and the English Language has given her a broad base to cover a range of topics in her articles. Anu has spent 15+ years training Design & B.Arch Aspirants for entrance exams.
Passionate about Design Education, she's briefly worked with Annamalai University as a paper setter for Design Exams. Likes to write about Design, Architecture and related fields, on online platforms like Quora. Aims at challenging the conventional & age old teaching methodology.
Back
---
Related Posts
---
Comments ( 2 )
Post comment
Login to create a comment
sample nata soloutions/drawings

By - Chandra Somasundaram


By - Ajinkya Nimbalkar