FREE NATA COACHING : SERIES 3
Friends, we are back with the all new Free Nata Coaching: Series 3. But this time we'll not be presenting Nata Solved Papers. In this series we'll discuss and analyze different options, both good and bad to a single question. Following drawings presents some of the very common mistakes made by Nata Aspirants. Our faculties personally picked up the drawings to make students aware of their mistakes, identify and correct them. Our small effort dedicated to the field of Architecture Entrance...Hope this Helps !!! Just to remind you....If you have any questions / doubts on Nata, ask freely on our FORUM page.
Ques. Make an interesting 2-D fruit basket and fill in with an interesting colour scheme.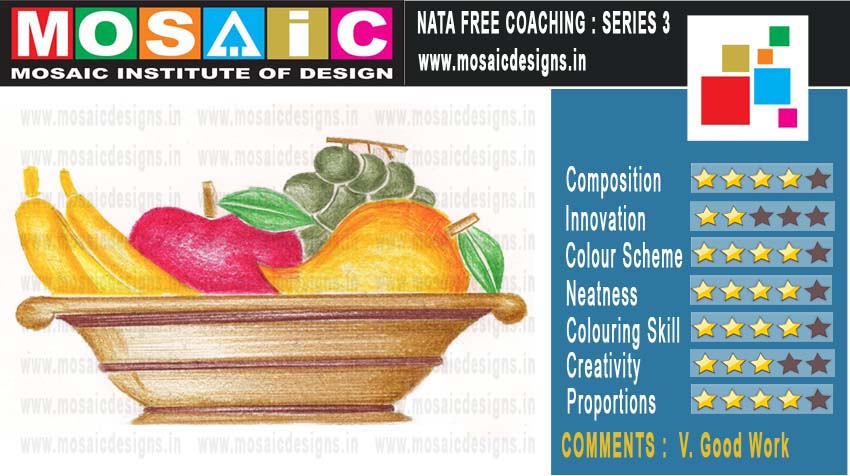 The above drawing scores high on composition, neatness, correct proportions. But brilliant colour scheme and excellent pencil colour rendering prove to be the cherry on the cake.
The above drawing lacks interest and innovation. A below average work.
An average work which can improve with practice
In the hurry to finish the drawing, students sometimes make very small but significant mistakes which can't be corrected after rendering. The examiner can easily detect the imperfections and the student stands to loose marks for the same.
Back
---
Related Posts
---