Welcome to Mosaic Institute of Design
---
---
---
---
---
---
---
---
---

Harshal Mistry

Vidisha Sahay

Varsha Devjani

Archita Singh

Nisha Borgohain

Priyanka Menon

Jinal Mistry

Satish Patel

Shiksha Jain

Abhishek Diwan

Shivani Chakrachattri

Saumya Deo
---

Priyanka Menon

Arpita Bisht

Shruti Sharma
Khushboo Chandani

Rutu Patel

Mihika Gandhi

Vaidehi Shah
Ashita Jain

Samreen Afshan

Priyanka Awtramani

Saloni Bhansali
Radhika Modi
---
Aarthi Ranjana
Score-134

Gitesh Gupta
Score-131
Sejal Vasani
Score-130

Anusha Dhawan
Score-130

Dhaval Patel
Score-126

Animesh Paul
Score-120

Jagjeet Saluja
Score-118

Srushti Shah
Score-118
Khushbu Patel
Score-118

Samarth Patel
Score-117

Prera Vaishnav
Score-116
Deep Shah
Score-116
---

Rushabh Gandhi
Rank-2

Parul Singh
Rank-5
Deep Shah
Rank-5
Khushbu Patel
Rank-6
Radhika Modi
Rank-8

Niharika Joshi
Rank-9
Ruhee Shah
Rank --10

Rohan Nahata
Rank-12

Anali Gandhi
Rank-15
Sejal Vasani
Rank-15

Jinal Mistry
Rank-17
Pal Parekh
Rank-17
---

Gitesh Gupta
Rank-4
Deep Shah
Rank-5

Kanishka Khanna
Rank-8
Priyanka Awatramani
Rank-9

Jignesh Maheswari
Rank-12

Rahul Parmar
Rank-19
Sakshi Jain
Rank-19
Radhika Modi
Rank-20

Aakansha Rebello
Rank-22
Shivani Vaid
Rank-25
Prachi Patel
Rank-36

Stavan Rao
Rank-36
---
Deep Shah
(2012)
Rank-1
Priyanka Awatramani
(2013)
Rank-1

Roshni Jain
(2014)
Rank-1

Chandni Nathani
(2015)
Rank-1

Parul Singh
(2008)
Rank-1

Manan Patel
(2012)
Rank-2
Abeer Upadhyay
(2013)
Rank-3
Sakshi Jain
(2011)
Rank-3

Rahul Parmar
(2011)
Rank-3

Paridhi Jindal
(2012)
Rank-4

Saurabh Sahu
(2010)
Rank-4

Satakshi Tiwari
(2010)
Rank-4
---
---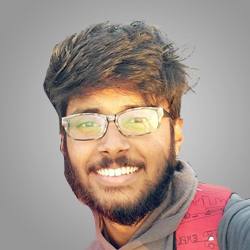 Respected Teachers, "I am so happy to share my experience with Mosaic Institute Of Design.Mosaic has helped me to get the score of 114 in my very first attempt of NATA entrance test held on 27th April 2016. The online / offline study materials from Mosaic and the guidance by the experienced faculties helped me to crack the NATA in my first attempt. With this score, I can get Rs.40,000/- scholarship in a semester for B. ARCH score, at Lovely Professional University, Jalandhar, Panjab and now need to pay Rs. 49,000/- fees/ semester, which will be of a great help, to me and my parents, to pursue my studies and achieve my dream of becoming an Architect. With Great Respect and Regards to all my teachers at Mosaic Institute Of Design. Prajwal B Kumar Port Blair Andaman & Nicobar Islands"

PRAJWAL B KUMAR
NATA Rank - 114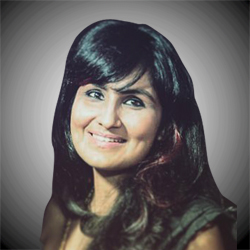 "I am so happy to share my experience with Mosaic Institute Of Design which has helped me achieve my greatest dream of studying at NID. The detailed and informative study material from Mosaic and the guidance by the faculties helped me to crack the studio test and in making an impressive portfolio. I cannot thank the teachers and Mosaic enough for all the hardwork they have put in to help me with my preparations. I would recommend Mosaic to everyone who is looking for overall development of design sensitivity along with exam oriented preparations."

Varsha Devjani
NID Apparel Design (PG)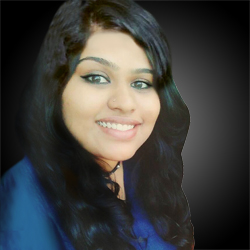 "Mosaic Institute Of Design shines bright & stands apart from all other institutes. The features that make the place special are well qualified faculties excellent study material & systematic teaching pattern. Beyond that what strikes me is the transparency at the institute the faculties who come to the level of students to teach them. After enrolling here I have seen a vast improvement in my creativity level. To whatever heights we reach we will always be thankful to MOSAIC for channelizing our efforts in the right direction."

Priyanka Menon
NIFT (B.Design)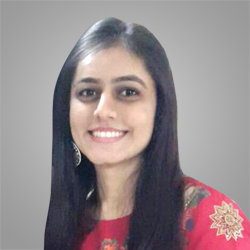 "Mosaic Institute Of Design has helped me discover my hidden creativity and develop my interest for architecture & design . The teaching process is very good and propagates self - exploration rather than enforcement of ideas. Activities like live outdoor sketching helps a lot in understanding the activities and spaces around us. The study material is very informative and covers everything required for any design / architecture entrance exam."

Sejal Vasani
CEPT ( B.Arch) Rank - 1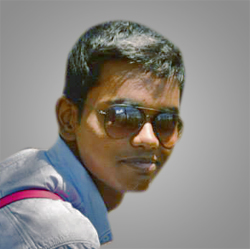 "At Mosaic it was best experience of my student life - With tremendous help from Mosaic & my hard work I have reached my goal. The study material gives A to Z knowledge for our exams. Faculties are very kind & helpful. Thank you very much Mosaic."

Gitesh Gupta
Nata Score - 131
---
Welcome to Mosaic Institute of Design, No. 1 ONLINE PLATFORM providing entrance exam coaching for
NID, NIFT, CEPT, NATA, JEE B.Arch
With over 13 years of experience, thousands of successful students and more than 1.5 lacs users per year laying their trust on us, Mosaic Institute of Design aims at providing the best coaching material right at your doorstep, into your inbox and mobile apps. Mosaic Institute of Design provides Study Materials, E-Books, Video Coaching and Online Mock Tests. Quality Education at your doorstep is our motto! Our Video Packages are the latest addition in our continuous endeavor to excel. Well! This is not all. There is more to come. Our expert faculties our working round the clock to help you reach your goals.
We thank the student community, which comprises almost 70% of our audience for providing us with more than 9 lac page views per year, which clearly puts us much ahead of the competition curve. Don't forget to subscribe to our blog section, very popular segment on our website !!
We provide coaching Centre for both undergraduate courses (after XII) & post graduate courses (after graduation) for all design/architecture entrance exams across India. This includes mainly NID-Dat Prelims and Mains, NIFT B.Des - ( CAT & GAT ) and NIFT M.Des, CEPT SID, CEPT SBST and CEPT Urban Design, NATA, JEE (B.Arch) and IIT - CEED.
---